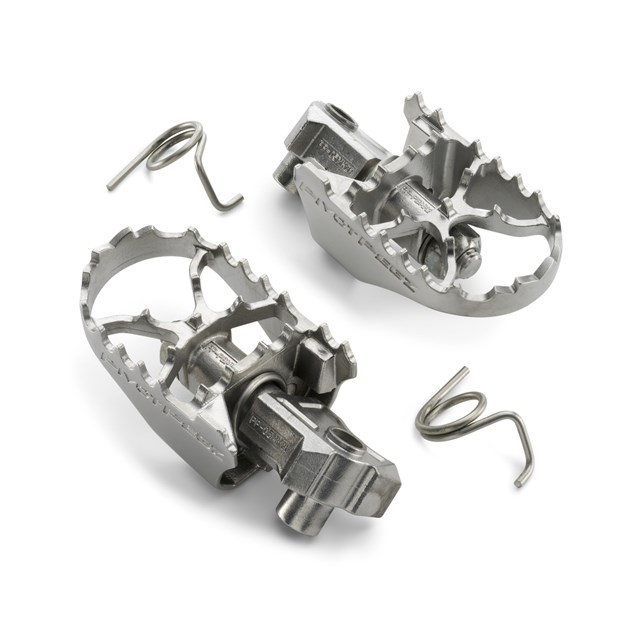 click on image for larger view
Pivot Pegz
2016 KTM 200 XC-W
Product Description
Ingenious: Foot pegs that move with you when you shift your weight. Ideal for Motocross, off-road and Supermoto.

The benefits:
» Spring-mounted, 20° rotational movement possible towards front and rear
» More control and grip in the corners thanks to the maneuverability
» Large tread surface area of 60 mm» Simpler and quicker weight shifting
» Simpler gear changing and braking
» Permanent contact between boot and foot pegs: extends the service life of your boots!